As ex-firefighters we know just how difficult it can be to extinguish a car fire. The process is a lot easier with one of our extra large (car) fire blankets.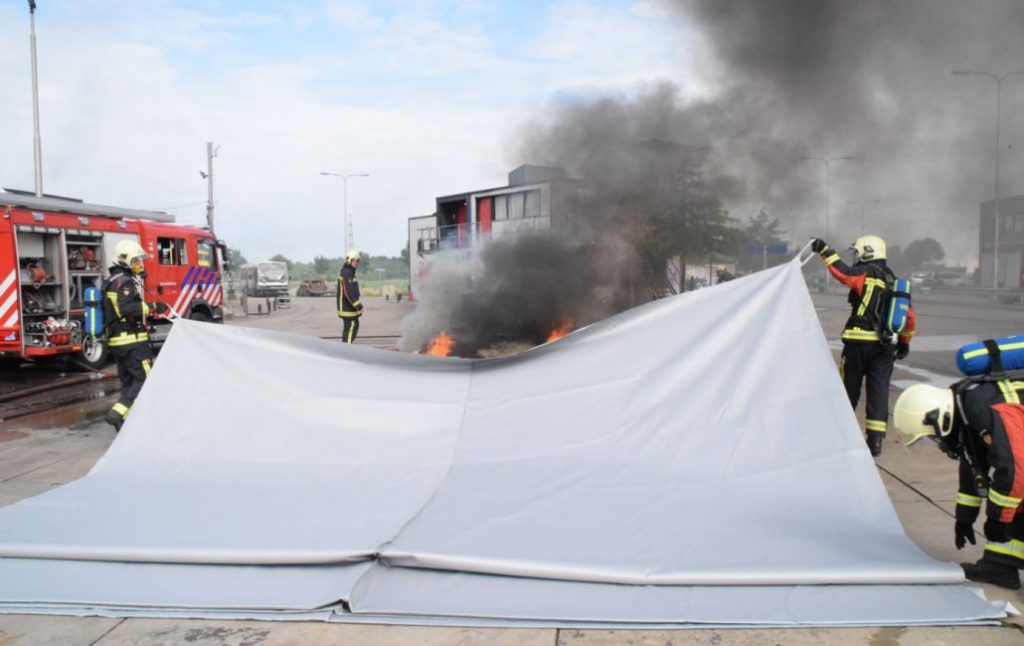 Large (Car) Fire Blankets manufactured in The Netherlands and used extensively throughout Europe by professional firefighters and businesses.
The difficulty for firefighters when trying to extinguish a vehicle fire is that once the fuel lines are involved you have a constant feed of fuel, often making it very difficult to extinguish the fire. There are videos on YouTube, showing examples. See our FAQ for an example of how easy it is with our large (car) fire blanket.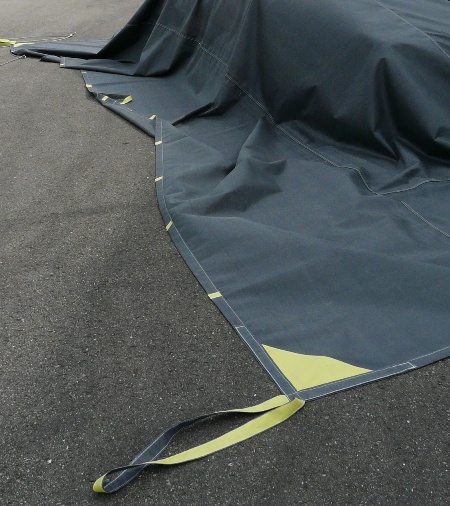 Details
The large (car) fire blanket is 6 x 9 metres in size and manufactured from hard-wearing fire retardant materials to EN13501 and tested for over 30 minutes in an industrial oven to temperatures between 700 and 800 °C.
Weighing only 27 kg, and packing down to compact dimensions when folded, it can be easily stored when not in use.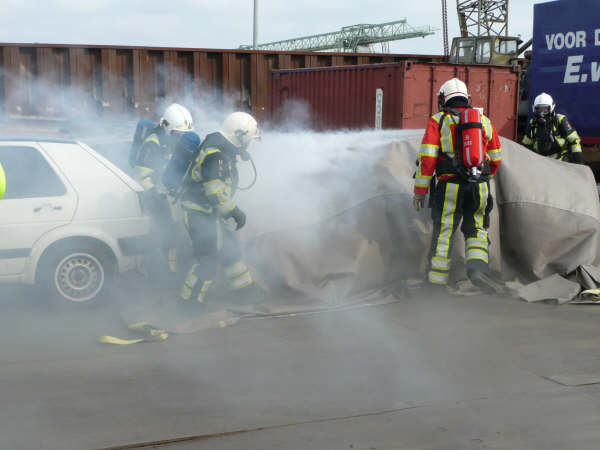 In Use
With sturdy loops on each corner, two people deploy the blanket. After being unfolded, it is dragged over the burning vehicle or object and then allowed to 'fall' around the car, where it starves the fire of oxygen, putting the fire out in minutes.
The blanket can be cooled with water, which can help with durability, but it is not necessary.